Graphicacy: Where Mission Meets Data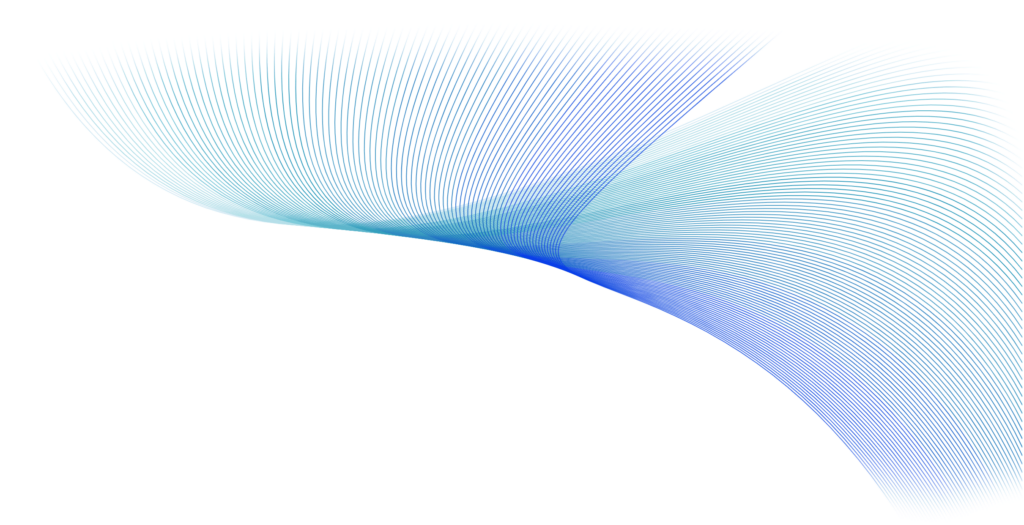 We are visual guides and digital storytellers. We are passionate advocates and focused changemakers. We are creatives and technologists. We are your partner in visualizing a better world and we can help tell your story in a way that can't be ignored.
As a team that works primarily with mission-driven organizations, we understand the importance of telling a compelling story – and having the data to back it up. At Graphicacy, we've flipped the script letting data take the lead. No matter what data you have, what story you need to tell, or who you're trying to reach, we'll find the right way to tell the best story across digital platforms.
Let's make your information beautiful, powerful, and persuasive. Because your data can educate. It can provoke. And it can ignite action. In fact, it must. Are you in? Let's go.
The People That Make It Happen
Nathaniel has been getting up every day excited to lead a team helping to visualize a better world for more than 20 years. His passion for data goes back to his first statistics class and led him to where he is today. A data nerd and an entrepreneur, Nathaniel founded NGP Software, Inc. in 1997 (now NGP VAN, Inc.) to join his interests in politics and technology and grew that company into the market leader in fundraising and compliance software for progressive political campaigns. Nathaniel served as Chief Technology Officer for the Hillary Clinton for President campaign in 2007-8. And in 2009, Nathaniel founded Graphicacy's sister company, Timeplots, which, together with Graphicacy has been helping mission-driven organizations tell their compelling story in a beautiful way ever since.
Rosa, originally from Spain, is a data visualization engineer with extensive research experience in the fields of Human-Computer Interaction and Data Visualization. She brings an applied research approach to any project with an appreciation for usable and impactful interactive data visualization experiences. Rosa received her Ph.D. in Computer Science from Universidad Carlos III de Madrid and was a postdoctoral fellow at Georgia Institute of Technology. After leaving academia, Rosa worked as a research engineer at Uncharted Software, a pioneering visual analytics company based in Toronto, where she combined her research training and computer science background to lead visual analytics projects for federal agencies such as DARPA. As a volunteer, she has served as publications and program co-chair of the Institute of Electrical and Electronics Engineers (IEEE) Symposium on Visualization for Cyber Security, which is held in conjunction with IEEE Vis.  She has also been awarded with the "Best Paper Award" for multiple years by IEEE Vis in the areas of visualization for cyber security and biology.
Jeffrey has worked for more than three decades as an art director and designer. His work experience includes visual journalism, information, data visualization and UX site design, art direction of motion graphic videos, traditional illustration and fully rigged 3D model animation, branding, and a full spectrum of print design projects. Before taking on the exciting role of Creative Director at Graphicacy, he has served as the Deputy Director of Art at National Geographic Magazine (Washington, DC) and Design Director at Cole & Weber, an Ogilvy & Mather affiliate advertising agency in Seattle, WA. Jeff has also taught design courses at the Boston University Center for Digital Imaging Arts and a visual journalism class for students participating in a summer program at Johns Hopkins University. Specific areas of interest include the intersection of art and science, climate change solutions and intercultural communication.
Sarah is a seasoned data visualization engineer who comes to the craft after working as a designer for many years. Her love of visual communication along with her penchant for critical, analytical and narrative thinking make her well-suited to the art of visualizing data. With several years of experience developing web projects, she brings a creative sensibility and systematic approach to writing code. Most recently, she was a software engineer at Philosophie Group, a software consultancy in Santa Monica, CA. As a designer, she was drawn to working with narrative, focusing on tv and film title design with clients ranging from HBO to Budweiser. Fascinated by visual systems, she created surface pattern designs that were available at stores nationwide including the shop at Los Angeles' Museum of Contemporary Art. Sarah holds an MFA from CalArts and a BA from Brown University.
Batool is a data visualization designer and developer. She combines her extensive experience in graphic design, UI, and UX design to transform complex data into accessible and creative visualizations. She has gained a deep understanding of data and developed technical expertise in programming libraries in Javascript such as d3 and React, enabling her to bring these visualizations to life. Batool received her B.F.A in Communications Design from Syracuse University and her MS in Data Visualization from Parsons, The New School for Design.
Jeejung, originally from South Korea, is an animator specializing in the creation of data-driven motion graphics. Before joining Graphicacy, she worked with Netflix, Bloomberg Media, TED, Vox Media, Noisy Neighbor productions, and other studios. Jeejung is a self-taught animator who holds an MFA degree in traditional 3D medium/art installation. During her spare time, she creates short animation pieces inspired by a variety of topics including animal rights, meditation, and the life of plants. She enjoys combining literal and abstract expressions in her art.
Rebecca is a designer and conscious creator who discovered the power of data visualization and information design while studying abroad at the Universität der Künste in Berlin, Germany. Since then, she has been driven by a passion to translate complexity in a clear way using data and motion. Before joining Graphicacy, Rebecca worked with startups, non-profits, and brands as a UI and Web designer to create digital experiences across different channels. Rebecca received her BFA from Pratt Institute in Communication Design with an emphasis in Graphic Design. You can often find Rebecca listening to a linguistics podcast or rock climbing.
Eduardo has a decade of experience with interactive web development and data visualization. He takes a thoughtful and measured approach to front-end development with an appreciation of clean, fresh and stimulating visual aesthetics where form follows function. Focused on JavaScript frameworks, Eduardo has worked for a variety of clients including Harvard Business School, the National Basketball Association, the United Nations, and Twitter. His education includes a BFA in Visual Communications Design from Virginia Polytechnic Institute and State University. In his spare time, Eduardo likes to explore urban environments (usually on a bike.)
Katarina is a project manager with nearly a decade of experience working with data visualization teams. Over the years she's gained a deep understanding of the creative processes around data visualization and interactive digital projects. Her expertise in this space informs her approach to collaborating with clients, equipping project teams with the tools and processes needed for successful partnerships. Before joining Graphicacy, she was the sole Project Manager at one of the pioneering data visualization studios, Pitch Interactive. During her time there she learned the ropes of running a design studio, establishing all project management processes that helped their team win project bids and successfully launch hundreds of interactive experiences for F500 companies and nonprofits alike. Prior to her data visualization career she studied Fashion Marketing and Business at the Academy of Art University in San Francisco where she received a B.F.A.
Josh's background combines extensive experience in leadership roles at the cross-section of mission driven nonprofit and for-profit organizations and leading visual communications for Democratic campaigns and the White House. His experience includes working for President Barack Obama, President Joe Biden, President Bill Clinton, Vice President Kamala Harris, the Presidential campaign of Secretary Hillary Clinton and the Senate re-election campaign of Senator Joe Lieberman. Prior to joining the team at Graphicacy, he was the founding COO and Director of Outreach for True Blue Media, a progressive digital news company. Before joining the team at True Blue Media, he served as the executive director and COO of the PeaceWorks Foundation and OneVoice, leading a team across four countries to implement data-driven organizing, digital campaigning and economic development in Israel and Palestine, in support of a two-state solution. Prior to OneVoice he held the position of Director of Operations for Securing America's Future Energy and the Electrification Coalition.
Carni Klirs is a designer with nearly two decades of experience translating complex topics into compelling, visually-driven stories. With a strong foundation in print design and typographic principles, he brings a sharp eye to any project. Previously, Carni spent 5 years as a senior designer at World Resources Institute, an environmental research non-profit. While at WRI, he developed a passion for data visualization and information design. He has also worked at Free Range Studios, working on design projects for a variety of progressive clients. Carni received his Master's degree in Information Visualization from Maryland Institute College of Art, and his B.A. in Graphic Design from American University.
Rizqi has been thoughtfully building and leading data visualization teams for more than a decade. As Head of Data Visualization Strategy and Accounts at Graphicacy, he combines his background in data and technology with his passion for the cultural and visual arts to lead the company in developing purpose-driven partnerships. Across his career, Rizqi has consulted on and crafted compelling graphical narratives for policy research initiatives and big data analytics projects with design agencies, consulting firms, think tanks, and federal agencies. He's published over 500+ data-driven charts, tables, graphics, and diagrams in a wide range of media outlets and has had his work featured in Congressional testimonies. In his free time, he is a traveling artist-educator with the State Department's Next Level Hip Hop Diplomacy program for conflict transformation, teaches and directs dance productions with the DC-based nonprofit Urban Artistry, and hosts an Amazon Prime show on blockchain technology.
"The sheer volume of data was a major challenge. Finding the beauty in visualizing the data was a really big feat that they pulled off."
---
Ready to visualize a better world together?
Let's chat about your data and the story it can tell.